Blade Set 1887-7020 Fading Blade
Ideal for precise on scalp fades.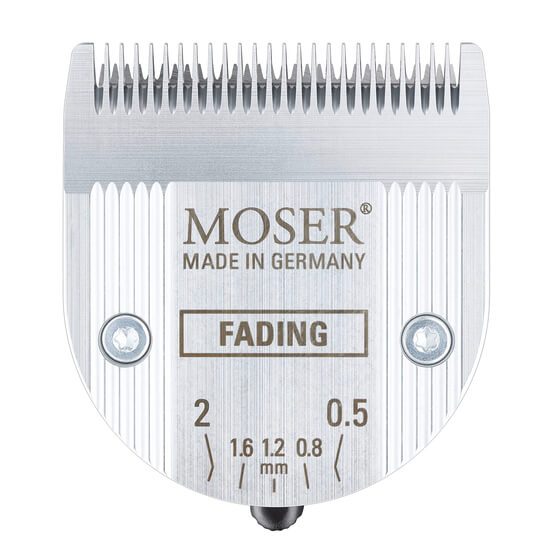 Article number

1887-7020

EAN

4015110022831

Type

Professional stainless steel blade set

Blade set

Fading Blade

Quick-change blade set

Yes

Top blade width

46

mm

Cutting length

0,5 - 2

mm
Can be used with MOSER hair clippers: Chrom2Style, Chromstyle Pro, Li+Pro2, GenioPro / Fading Edition.

INNOVATIVE:
Shorter cutting length due to a flat cutting angle. Adjustable from 0.5 - 2.

ERGONOMIC:
Cutting length can be read off quickly and easily thanks to the new labelling concept.
Technical data
Article number

1887-7020

EAN

4015110022831

Type

Professional stainless steel blade set

Blade set

Fading Blade

Quick-change blade set

Yes

Top blade width

46

mm

Cutting length

0,5 - 2

mm
Download
product-downloadtype-pflegehinweise