Moser World
Innovation made in Germany - Pure technology
Exceptional product ideas, future-oriented technology and first-class quality "Made in Germany" are the characteristics that define the MOSER brand. MOSER is the leading European manufacturer of hairstyling appliances and sets standards when it comes to innovative professional appliances.
MOSER, a brand steeped in tradition, is part of the Wahl Clipper Corporation (USA) corporate alliance, the international market leader for high-performance hairstyling appliances. The latest development and production equipment is available to Wahl GmbH at the enterprise location in St. Georgen in the Black Forest. All professional MOSER hairstyling appliances and, naturally enough, precision blade sets are made in Germany, being developed and manufactured in St. Georgen and distributed from there throughout the world. In addition to professional products for the hairdressing sector bearing the MOSER, ermila and WAHL brands, the Wahl GmbH product range also encompasses MOSER and WAHL animal clippers.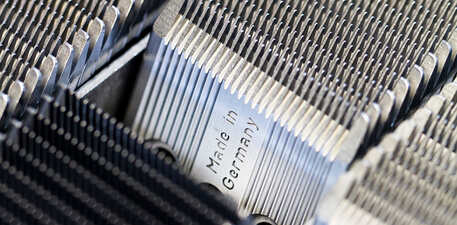 Blade Sets:
The blade set is the core element of every hairstyling appliance and decisive when it comes to attaining cutting perfection!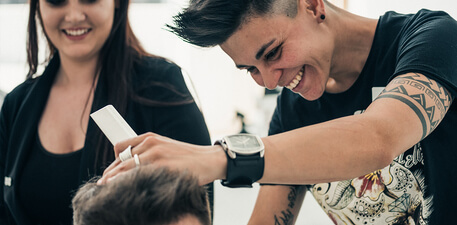 Philosophy
We aim to provide everybody with the optimum tool for perfect hairstyling.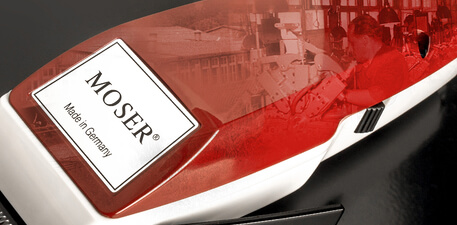 History
Kuno Moser GmbH was founded in 1946 in St. Georgen with a staff of 20.