The blade makes the difference
Perfect Cutting Power
Since the start of production in 1962, MOSER blade sets were ground manually – a process that requires a lot of experience and precise visual judgement. Computer-controlled machines have taken over that function nowadays. The result is even more perfect: Thanks to innovative production technologies, the elaborately ground, stainless steel full metal blade sets made from German high-performance steel receive their unsurpassed cutting performance. They undergo many different production processes and a 100% final inspection.
Blade sets are the heart of every MOSER hair clipper. Made in Germany.
What is so special about MOSER blade sets?
All high-quality MOSER cordless/mains-operated hair clippers are equipped with the Magic Blade professional stainless steel full-metal blade set. These precision-ground quick-release blade sets are "Made in Germany" and equipped with the following functions.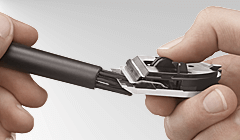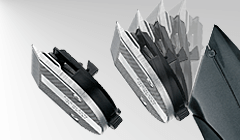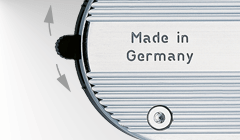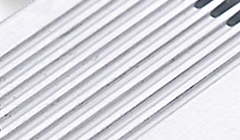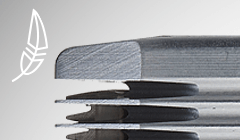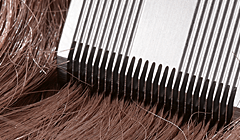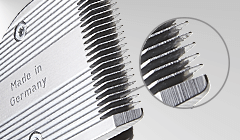 Please remember to clean and lubricate your blade set regularly. This will ensure that you enjoy a longer blade set service life. Tips are available at
care tips