Is your 1400 a fake?

Only accept the original.

The MOSER 1400 is our absolute bestseller. It has been sold an incredible 40 million times. People all across the globe use and love the 1400. That's not surprising – because the appliance is so reliable that it is sometimes passed down from one generation to the next.

With so many units sold, it's no wonder that the MOSER 1400 is copied a lot. This floods the market with many fakes – to the frustration and detriment of the affected customers. To avoid this, we have taken some steps to make the jobs of the forgers in China and elsewhere as difficult as possible – and to allow our customers to make sure that their 1400 is the real thing.

We are introducing these measures in this blog article.

Keep your eyes peeled when shopping.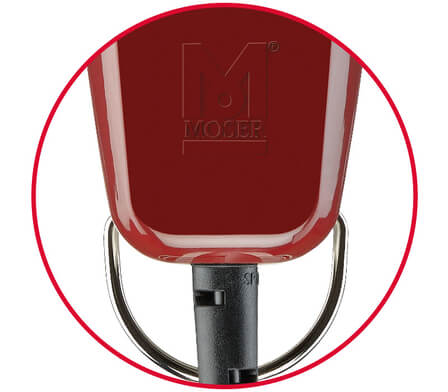 The simplest method to spot a fake MOSER 1400 is the new imprinted logo on the upper housing. Where there used to be a smooth surface, you can now find a high-quality MOSER logo imprint that can be used for a visual and haptic check.

Beginning now, you can find the MOSER logo on all classic high-gloss 1400 models. If your newly purchased hair clipper does not have an imprinted logo, then it is foolproof evidence that it is a fake. (Only if it is a high-gloss version and the dealer has already been supplied with the new products)

To make things easy for you, here is a list of all MOSER 1400 variants that feature the imprinted logo:

1400 black | Art. No.: 1400-0269
1400 burgundy | Art. No.: 1400-0050
1400 white | Art. No.: 1400-0268
Verification code

All new Moser 1400 & 1411 models now have an individual verification code. This ensures that every MOSER 1400 shipped from our plant has a unique "thumb print". As shown in the image below, the code is lasered into the underside of the housing. If you are unsure as to whether your MOSER 1400 is an original or a fake, you can check the

verification code on our website.

If your personal code shows up in our database, you can be certain that you own an original MOSER 1400. If your MOSER 1400 does not have a verification code, there could be only two reasons:

1) Your machine is an older model. We only started lasering the verification code into the underside of the housing in January 2019.

2) The code is missing because your appliance was not made by MOSER. That means your appliance is a fake.

If your MOSER 1400 or MOSER 1411 does not have a verification code and you doubt its authenticity, you can request a manual check. To do so, please use this link:

Take me to the manual authenticity check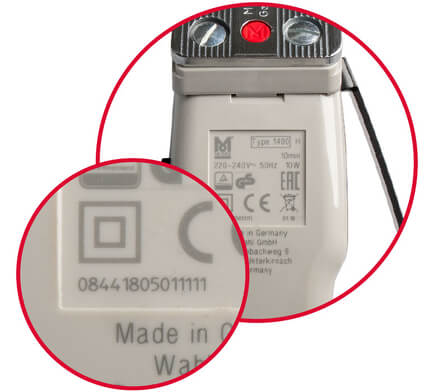 Learn more about MOSER 1400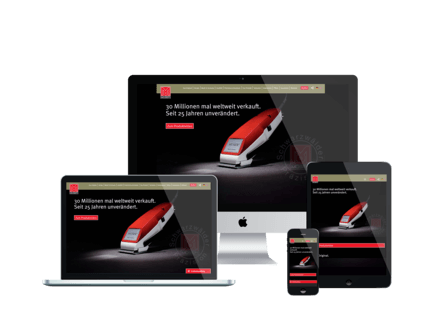 The MOSER 1400 has become a global success story among hair clippers due to its striking design, extraordinary performance and precision "Made in Germany". More than 40 million units have been sold in more than 100 countries since 1962!
Sustainability and renowned Black Forest precision "Made in Germany" have resulted in a lot of people trusting the MOSER 1400, which almost looks the same today as it did 30 years ago. On the inside, however, its technology always reflects the current state of the art. A significant investment in new production technologies ensures a high degree of product and process expertise.
Are interested in further information about the MOSER 1400? Please visit our
1400 website
for background information, history and the philosophy the product.