Blade set 1584-7230 Diamond Blade
Innovative low maintenance trimmer blade set for optimized cutting performance. Washable, disinfectant and rustfree.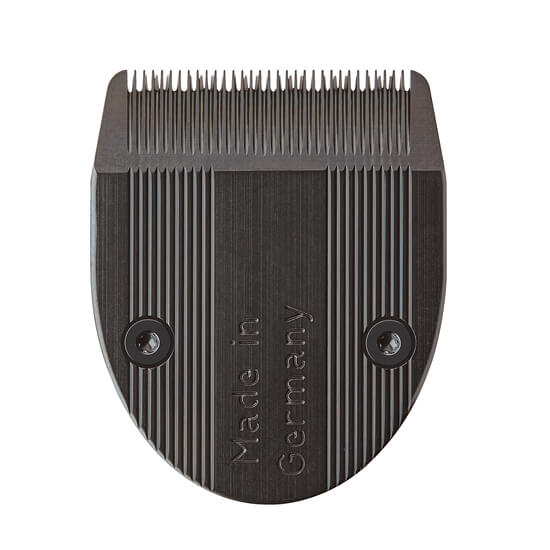 Article number

1584-7230

EAN

4015110017318

Type

Diamond-Like-Carbon-Coating

Blade set

Diamond Blade

Quick-change blade set

Yes

Top blade width

32

mm

Cutting length

0,4

mm
Your upgrade option for type 1584, 1585, 1588, 1590, 1591, 1592*

INNOVATIVE
Innovative carbon coating with diamond-like properties for
increased service life, high level of hardness and wear-resistant
surface of the top blade.

RESISTANT
Less maintenance required and 40 times more durable
compared to standard blade sets.

STARBLADE II
Professional contour blade set "Made in Germany" with
quick-change system. Ultra close cut 0.4. Optimized
hair guidance and easy cleaning thanks to closed backside.
Technical data
Article number

1584-7230

EAN

4015110017318

Type

Diamond-Like-Carbon-Coating

Blade set

Diamond Blade

Quick-change blade set

Yes

Top blade width

32

mm

Cutting length

0,4

mm
Download
product-downloadtype-pflegehinweise