New: Genio Pro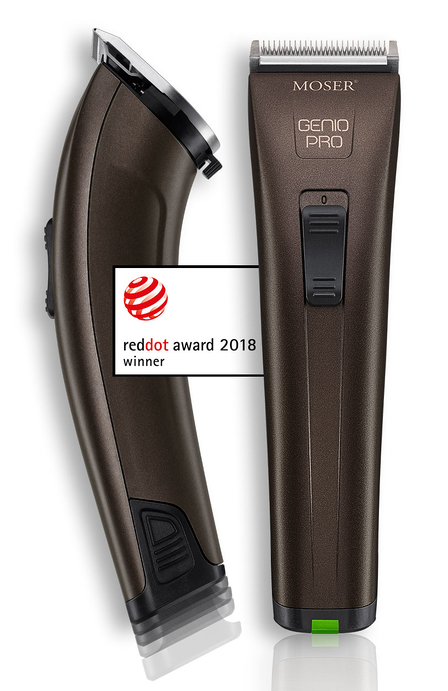 New! Moser Genio Pro – unlimited cordless operation!

With its Moser Genio Pro, Wahl raises the bar in the area of professional hair clippers. In addition to its practical features and an excellent cutting performance, the professional tool thrills with an innovative battery replacement system, which allows for unlimited cordless operation for the first time.
This is made possible by its advanced lithium-ion battery technology and a second battery that is included as standard. An innovative quick-change system allows the batteries to be changed in no time at all (only three seconds). If needed, or if the appliance is subjected to above-average use in the salon, an optionally available XXL battery provides an additional operating time of up to three hours – and the replacement batteries are once again ready to go after 50 minutes in the charging station.

In addition, the new Moser Genio Pro places a major emphasis on performance: Its innovative motor speed control technology ensures a powerful drive with constant power level and steady speed regardless of hair type or battery life. In addition, with its aerodynamic design, first-class quality, total reliability and highly precise blade sets, the professional appliance offers everything a hairdresser's heart desires. Various attachment combs are included within the entire scope of supply, as well as charging stand, appliance oil, cleaning brush and mains cable.