News from Moser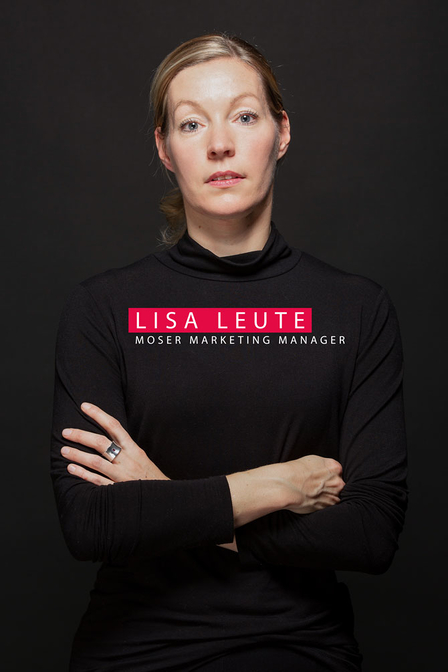 Lisa Leute, the marketing manager of Moser / Wahl GmbH, is looking back on the past few months and commenting on the latest news from MOSER. In addition, Lisa Leute has also provided a glimpse into the future of the hairdressing industry.
What is the latest from Moser?
Moser launched two new hair clippers this year: The Genio
Genio Pro
and the
Chrom2Style.
Both appliances symbolise the innovative spirit of the Moser brand and won the Red Dot Award. As a German manufacturer, we stand for top quality and cutting-edge technologies. The Genio Pro, for example, provides a completely new sense of freedom when working with cordless clippers and ensures non-stop power thanks to an innovative quick-change battery system. In addition, it features Magic Blade – a high-quality quick-release blade set with integrated cutting length adjustment. The Chrom2Style, the successor to the legendary bestseller ChromStyle Pro, combines many features with particularly ingenious ergonomics and is equipped with one of our best blade sets: The Diamond Blade, which is carbon-coated and therefore 40 times harder and more resistant than conventional blade sets. In addition, starting in 2019, we are offering the new "
Creative Clipper Cuts
" seminar series. Slicing, point cuts and texturing – modern appliances can handle all of them effortlessly and the effects in the hair are amazing. Cutting long hair with clippers has become standard for top stylists on international catwalks.
How should people imagine that tools are developed? Which steps are required?
We develop our appliances in close cooperation with hairdressers and the experts of the Wahl Artistic Team. This results in product ideas that have to be checked for feasibility and utility and are then developed further.
Which features are especially important, according to both hairdressers and customers?
The quality, cutting performance and ergonomics are particularly important to hairdressers. Many of them prefer blades with an integrated cutting length adjustment or even more cutting options, like those offered by the
All-in-One-Blade
, , which can be used for cutting, slicing, texturing and much more. Salon customers notice the difference because a cut with clippers provides a completely new texture – even for long hair.
Form follows functions – does the Bauhaus motto also apply to the development of tools?
In most cases, yes. First we determine which functions and features hair clippers are supposed to have. The design concept always aims to balance form and functionality as much as possible.
The market for men is booming and, as a result, the development of tools in this area is too. What will the future hold in this area?
As a customer segment, men have become much more important in recent years. Many hairdressing businesses have tailored their services accordingly. That requires the proper expertise and the right tools. Male customers can sense whether their appointment was squeezed in while another client is getting their hair dyed or whether their haircut is truly important. Precision and details make the difference.
Why is the brand such a perfect partner for salons?
Moser is positioning itself as a brand that combines cutting-edge technologies with classy designs and provides quality "Made in Germany". We offer a complete product range – from hair clippers to styling tools and hairdryers – that is geared completely toward the needs of professionals. Our education programme as well as our particularly friendly and competent customer service complement our range of services.