KUNO wins the iF Design Award 2022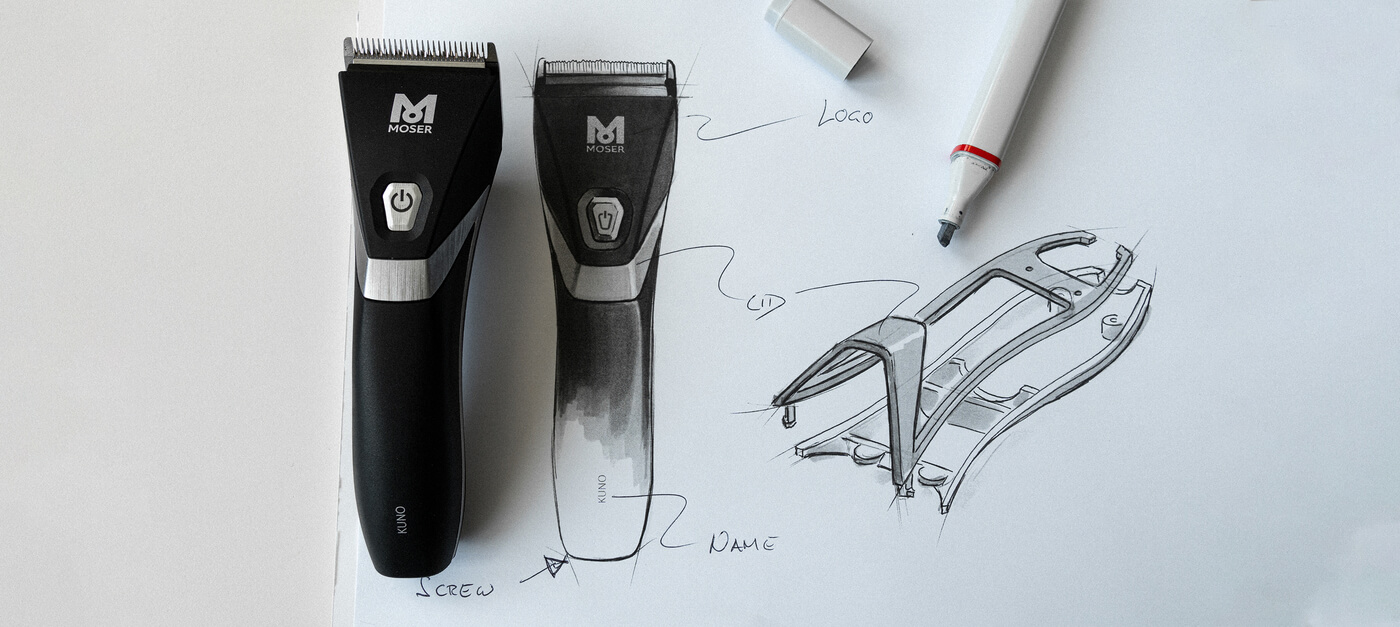 With its high-performance KUNO hair clipper, MOSER has set new standards in the international hairdressing industry. Now, MOSER has reaped the rewards for developing its innovative high-performance appliance by earning the iF Design Award 2022, which recognises outstanding product design and has been awarded by the iF Industrie Forum Design e.V. annually since 1954. The KUNO stood out from the competition with its superlative level of innovation and sophisticated functionality. In these categories, the professional hair clipper performed at a significantly above-average level. The KUNO combines top precision and perfect ergonomics with a powerful performance. This is why the appliance is one of the lightest, most compact and most powerful hair clippers available on the international market today. The innovative BLENDING BLADE blade set provides precisely detailed cuts, and, thanks to its special, wavelike cutting teeth and extremely short cutting length, can also transform the transitions of all kinds of haircuts into true masterpieces without any troublesome edges or blemishes. The appliance also impresses with a multitude of features as well as its premium design. No larger than a standard trimmer, the ultra-light hair clipper fits comfortably in the hand and makes work easy on the joints. The soft underside of the housing does not merely feature a stylish leather look and an additional grip, but also has metallic-coloured accents that make it a real eye-catcher in any salon. Thanks to its modest colour scheme and minimalistic design, the KUNO is a perfect fit for both barbershops and salons. The appliance was launched at the end of last year to mark MOSER's 75th anniversary. It is an homage to company founder Kuno Moser.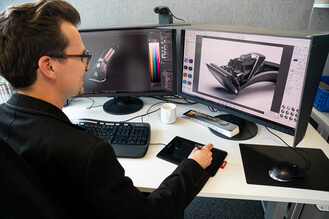 "The concept of creating the smallest, lightest, longest-lasting and simultaneously most powerful MOSER hair clipper yet was a highly ambitious goal for us. With the KUNO, we took advantage of state-of-the-art technology to reduce the size of the technical components to a whole new level, thereby maximising its ergonomic qualities in the process. It was important to our team to have hairdressers and barbers involved in the development process right from the outset so that the KUNO could be designed to work as flawlessly as possible.

Sven Lambrecht, member of the MOSER product development team
The glamorous ceremony to honour the recipient of the iF Design Award 2022 took place on 16 May at the Friedrichstadt-Palast theatre in Berlin, and was attended by representatives of prestigious manufacturers including Apple, Google and Samsung. Around 1500 guests from 36 different countries attended the award ceremony. The event evening was hosted jointly by Uwe Cremering (iF CEO) and TV presenter Katrin Müller-Hohenstein.