1400.
The Original. 40 million sold globally.

STAR BLADE included.
Cutting width 46 mm/cutting length 0.7 – 3 mm

Super quiet!

Powerful oscillating armature motor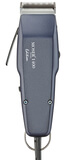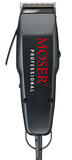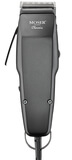 STAR BLADE:
Precision-ground, high-grade steel full metal blade set "Made in Germany".

VARIABLE:
MultiClick® cutting-length adjustment with 5 lockable positions 0.7 – 3 mm.
STRONG:
New, quiet and powerful oscillating armature motor featuring 50% higher performance.

INCLUSIVE:
1 variable attachment comb (4-18mm) (4,5 mm) (4-18mm) (4,5 mm), cleaning brush, oil
For more information visit our product page at www.moser-1400.com
Product video
Watch the product video here


Blade Care and Change:
A well-oiled motor simply runs better. These instructions will show you how to maintain and clean your shaving head.
Technical data
Variants

#000000

1400 black |

Art. No.: 1400-0269

|

EAN: 4015110000167

#f5f5f5

1400 Professional white |

Art. No.: 1400-0086

|

EAN: 401510011811

#4b5265

1400 Edition blue |

Art. No.: 1400-0053

|

EAN: 4015110001713

#6f1112

1400 burgundy |

Art. No.: 1400-0050

|

EAN: 4015110000129

#000000

1400 Professional black |

Art. No.: 1400-0087

|

EAN: 4015110011828

#f5f5f5

1400 white |

Art. No.: 1400-0268

|

EAN: 4015110000105

#000000

1400 Edition black |

Art. No.: 1400-0457

|

EAN: 4015110001270
Article number

1400-0050

Type

Professional cord/cordless hair clipper

Operating voltage

Max. 10 W / 230V, 50 Hz

Cable

2 m

Length

175

mm

Width

69

mm

Depth

50

mm

Weight

ca. 520 g

Blade set

Star Blade

Top blade width

46

mm

Cutting length

0.7 - 3 mm

Type of operation

mains

Drive

oscillating armature motor, approx. 6000 rpm
Accessories