Easy Style
Professional Cord/Cordless Hair Clipper.

MAGIC BLADE included.
Cutting width 40/cutting length 0.7

Foldable blade set - no tools required.
Very easy to clean.

Super light. Only 190g!

Super quiet.

For continuous operational conditions.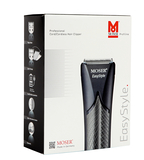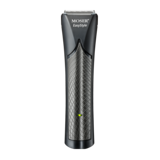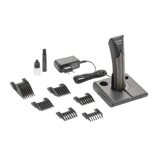 MAGIC BLADE:
Professional stainless steel blade set. Powerful cutting thanks to high-precision grinding technology "Made in Germany".

QUICK CHANGE:
Quick-release blade set. Optional fine contour blade set available.

CLEVER:
2-tone LED charge level indicator.

FLEXIBLE:
Space-saving charging stand with variable cable.
LOW NOISE:
Extremely quiet and light. Only 190 g for wrist-friendly work.

INCLUSIVE:
6 slide-on attachment combs 3, 6, 9, 12, 18, 25, charging stand, energy-efficient plug-in transformer, cleaning brush, oil
Technical data
Article number

1881-0051

tdt_ean

4015110006602

Type

Professional cord/cordless hair clipper

Operating voltage

100-240 V, 50/60 Hz

Operation time

up to 120 min

Charging time

ca. 90 min quick charge

Length

173

mm

Width

47

mm

Depth

39

mm

Weight

ca. 190 g

Blade set

Magic Blade

Top blade width

40

mm

Cutting length

0,7

mm

Type of operation

cord/cordless (tow way), NiMh

Drive

DC-Motor with sound proofing. Approx. 6400 RPM
Tips for care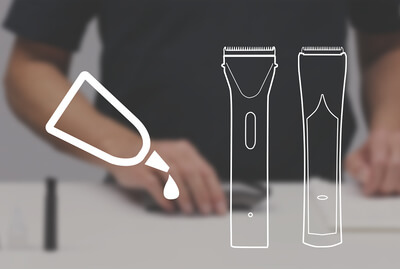 Accessories